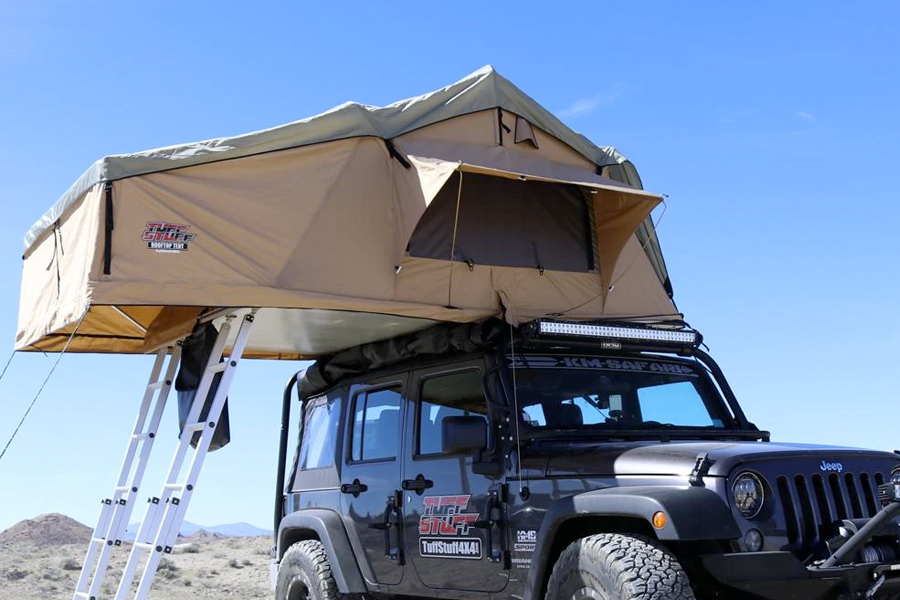 Car rooftop tents took Overlanding (vehicle-based travel and camping) to new dimensions. With the only real requirement being a car roof rack, these roof canopies and pods are notoriously easy to set up and provide ample amounts of ground clearance and weather resistance. Not to mention you'll be a little closer to the stars.

Car rooftop tents are a growing sector in the Overlanding realm and are increasingly becoming more affordable. What was once a luxury piece of car camping is now a more accessible and popular option than ever before. That, in return, provides all the rooftop campers out there a huge selection to choose from. Not to mention all the add-ons and accessories.

Not every hard or softshell rooftop tent is constructed equally. The last thing you should do is drive into the wilderness with a tent that falls apart on you. Luckily for you, we've put together a short guide for choosing the best rooftop tents to help you out.

Key Considerations for choosing the best rooftop tent

Even the most elite rooftop car tents are not as simple as first impressions may point to. Here are a few things to keep in mind before spending your hard-earned cash:

Weight

Compared to traditional parts, rooftop tents, especially hardshell ones, tend to weigh more, so ensure your car roof rack can handle the added load. If you're not able to, you may have to acquire a stronger rack or upgrade your vehicle altogether.

Cost

Even as Overlanding and its niche sector continue to grow, superior models will come at a higher cost.

Storage Capacity

For obvious reasons, you want to ensure your tent can fit all rooftop campers comfortably. Rooftop tents do take up some serious space as well, which leaves little room for cargo boxes and other equipment, so you'll want to plan accordingly.

Softshell vs Hardshell

Do I get a softshell or a hard shell rooftop tent? That is the question. Fortunately is one of the final things to consider and a little more clear-cut. Both are fairly easy to set up, but softshells are typically more affordable and traditional. Hardshells tend to be more sturdy but at the expense of a higher price point.

Can Any Vehicle Take a Rooftop Tent

The rule of thumb is that you should not use a rooftop tent on any vehicle with a rooftop load limit under 165 pounds. For SUVs and Trucks, rooftop camping won't be an issue. However, sedans, cars, and more commonly used hatchbacks can present a hurdle or two. Assuming your vehicle is equipped with the ability to carry the load, make sure there's a raised roof rack on top of it.
Hinckley Overlanding carries all the Overlanding gear and off-roading equipment you need. Located in Utah, we supply, design, and install all equipment on your vehicle!